Health food retailer Holland & Barrett is seeing an uplift from pumping money into new formats after strong results in its last full year.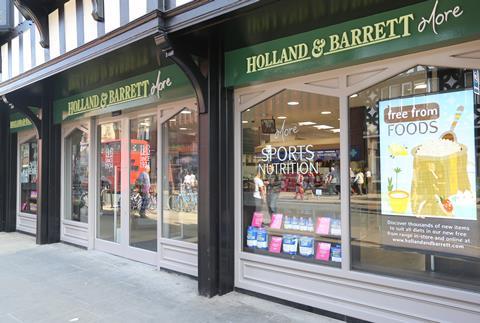 Full-year pre-tax profits up 6% to £89.5m
Sales up 5.5% to £368.8m
'More' store format gives retailer confidence for current fiscal year
The retailer, which revealed plans to open its first US stores to Retail Week last month, said the undislcosed investment has put it in a "strong position to further leverage the global trend of healthy living and wellness".
In April, Holland and Barrett, which is owned by US-based NBTY, unveiled the first of a new store concept, called 'More'. It plans to roll out 50 more of the stores across the UK over the next two years.
Chris Keen, Holland & Barrett International's chief finance officer, said: "We continue to see sustainable growth this financial year across all channels and all markets."
It came as the group disclosed full-year figures with Companies House showing a 6% lift in pre-tax profits to £89.5m. Sales in the 12 months to the end of September rose 5.5% to £368.8m. It also paid an increased dividend of £63.4m to its parent company NBTY Group.
Holland & Barrett operates 1,046 wellness stores globally, including its GNC and MET-Rx sports nutrition brands.
Around 740 stores are located in the UK and Ireland. A total of 300 owned and franchised stores are run across Europe and Singapore, Malta, Dubai and China.