Health and beauty etailer Feelunique.com is in talks about selling a stake with up to three potential buyers.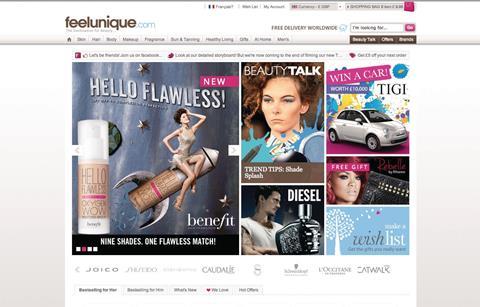 Long-term adviser Ardent is handling approaches from parties interested in buying a stake in the Jersey-based etailer.
Feelunique is owned by its founders, chief executive Aaron Chatterley and chief operating officer Richard Schiessl.
Chatterley told Retail Week: "We have entered into discussions with [potential] partners who we feel may be able to bring something to the business.
"We have been having a few conversations but it is nothing that would involve any shareholders exiting completely.
"We take any conversations we have seriously but whether anything will come of it, I don't know." Chatterley declined to say what price tag has been attached to the business.
Feelunique is expected to reveal revenue growth of 50% in the year to March 31, on last year's £16.1m. It will post EBITDA at just short of £2m.
The etailer has in the past been approached by growing etail group The Hut, which now owns rival Lookfantastic.com and business including Myprotein.com.
Chatterley said he believes Feelunique is attracting interest because people are beginning to recognise there is a big opportunity in online beauty.
He said: "Online beauty is a hot place at the moment and no one owns the space, so there is a real opportunity. There are few companies well-positioned to grow in the market like we are because of the barriers to entry."