Health and beauty retail giant Boots is to introduce new premium ranges of own-brand products to compete with established brands in the market.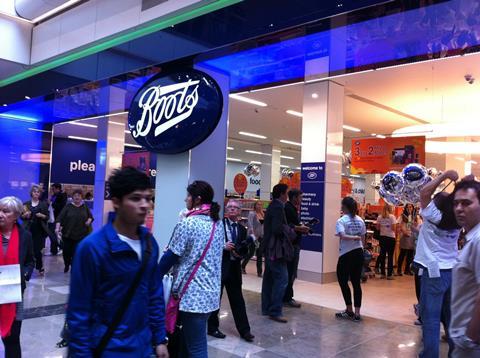 The group's chief executive of health and beauty Alex Gourlay said he wants to create a fashion cosmetics brand that could rival Mac and Bobby Brown, while a haircare range that could compete with those from designer hairdressers is on the cards.
Next year, Boots plans a "top secret" launch of a new range of anti-ageing products. Gourlay also wants to sell health food that is different to existing low-calorie or fat free options.
The group, which delivers its interim results this week, currently sells its No7 skincare range through American chains Target and Ulta and is looking for more partners in the country. Sales in the US totalled £60m last year. It has also begun selling the range through university-based stores and a transactional website Shopbootsusa.com.
Boots, which has almost 2,500 stores in the UK and 656 opticians, also operates shops in Norway, Thailand, Holland and the Middle East.
The retailer is also set to change product emphasis in-store with food, supplements and babycare becoming more important and a larger variety of cutting-edge electrical goods on sale.
The number of photo labs across stores will also be reduced due to the impact of digital cameras on the photography sector.
Gourlay added that growing a multichannel offer is the "most important thing" the retailer will do over the next 10 years.