Walgreens Boots Alliance has reinstated an annual bonus scheme for UK Boots staff after it was put on ice last year, Retail Week can reveal.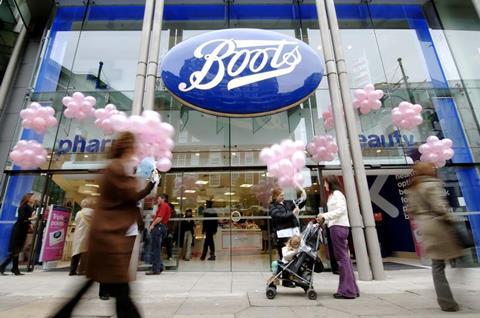 Boots store and head office staff have been rated internally on their performance, with categories ranging from 'legendary', 'performing', 'exceeding', 'achieving' or 'approaching'. It is understood that employees rated 'legendary' will receive a bonus of 13% of their annual salary.
Store staff will also get an extra "discretionary" award, which is 1% of their salary.
The bonus covers the financial year to the end of March and will be paid next month.
A source said it is "too early" to say how many of the retailer's 60,000 staff will receive a bonus.
"Their (staff's) efforts meant that Boots UK performed well last year and we are pleased to be able to thank them in this way," a Boots spokeswoman said.
In its last financial year, Alliance Boots did not pay a bonus to UK staff, which was prior to the business being acquired by Walgreens.
Last month, Walgreens Boots Alliance revealed that second-quarter store sales in the UK rose 2.3%.
The move came in a week that controversy surrounding retail's treatment of staff intensified in the wake of revelations over Next's change of policy on Sunday pay.
Morrisons revealed last month that it is launching a new staff bonus scheme, rewarding employees based on customer satisfaction levels at their stores.
In March, John Lewis Partnership cut its company-wide bonus to 11% after annual pre-tax profits fell 9%.