Health and beauty retailer and wholesaler Alliance Boots is to buy a 12% stake in one of China's biggest pharmaceutical companies for £56m, as it extends its global leadership credentials.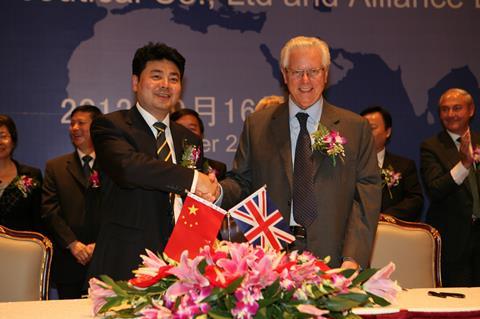 The deal, subject to regulatory approval, will mean Alliance Boots becomes the second largest shareholder in Nanjing Pharmaceutical Company.
It the second big deal for Alliance Boots in four months. In June the retailer revealed a game-changing merger with US drugstore giant Walgreens to become the "global leader in pharmacy and health retailing" .
Nanjing is listed on the Shanghai Stock Exchange and generated sales of £2bn in 2011, making it the fifth largest pharmaceutical wholesaler in China.
It is Alliance Boots' second tie-up in the country. It entered the market through a joint venture with Guangzhou Pharmaceuticals Corporation in 2008. The two partnerships will operate across complementary geographies.
Alliance Boots executive chairman Stefano Pessina said: "We are delighted to be partnering with such an established player in the Chinese pharmaceutical market and believe there is huge potential in working together to create a great healthcare distribution network.
"This agreement builds on the success we have already had in China and further strengthens our commitment to the country as well as our willingness to play an active role in the evolution of the market in partnership with the authorities and key players. We believe that this strategic investment marks an important step in our long term development in Asia."
It is understood there are no plans to open any Boots stores in the country.
Pessina and Nanjing chairman Zhou Yaoping held a signing ceremony today in the city of Nanjing.