Alliance Boots has completed the acquisition of a stake in one of China's biggest pharmaceutical companies, Nanjing Pharmaceutical Company.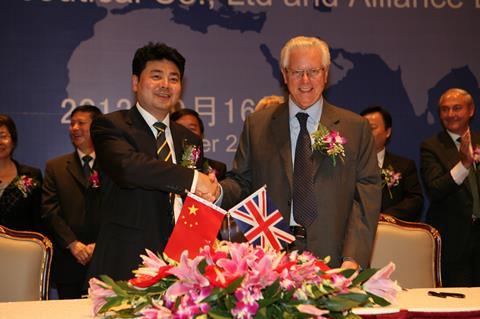 Alliance Boots has taken a 12% stake in the pharmaceutical wholesaler for approximately £56m, following receipt of government and regulatory approvals.
Through the investment, Alliance Boots becomes the second largest shareholder in the company with the right to nominate board members and a member of the senior management.
Nanjing is listed on the Shanghai Stock Exchange and generated sales of £2bn in 2011, making it the fifth largest pharmaceutical wholesaler in China.
It is Alliance Boots' second tie-up in the country. It entered the market through a joint venture with Guangzhou Pharmaceuticals Corporation in 2008.
The two partnerships will operate across complementary geographies.
Earlier this week Alliance Boots acquired skincare brand Soap & Glory for approximately £50m.