Floor coverings giant aims to take share from bed specialists Dreams and Bensons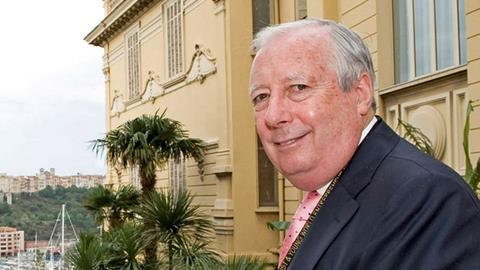 Carpets king Lord Harris is to make an audacious play for the beds market by opening a chain of stand­alone stores under the 'Sleepright by Carpetright' banner.
Harris has recruited two former directors of Steinhoff's Bensons for Beds chain to head the assault. Former Bensons boss Bill Carrahar and director Paul Burgham will run the operation, and Harris has acquired five new sites to debut the chain. The first of the 10,000 sq ft stores is expected to open in Uddingston, outside Glasgow, in November.
Carpetright is the dominant player in the carpets market and hopes it can replicate this success in beds and take share from specialists Dreams and Bensons. Asked if it could one day be as dominant as Carpetright is in carpets, commercial director Martin Harris said: "If Bill and Paul can deliver what they say they can deliver then yes, very much so. At the moment we're just playing in beds. We don't have the expertise or the specialism."
The move by Carpetright is the latest in a series of initiatives by home furnishings specialists to go beyond their core specialism in an attempt to deal with the challenging market. This week sofa specialist SCS started a trial of selling carpets in some of its stores a bid to diversify its offer.
Lord Harris said the plan was to build a comprehensive "good, better, best" offer in the beds category, and that while most Carpetright stores now featured beds, the stand­alone stores would allow the company to offer a much fuller assortment. The range will extend from entry price point products to well-known brands such as Silentnight and Sealy.
Martin Harris said Burgham – who is understood to have spent 25 years at Bensons – has a strong operational background, while Carrahar has considerable experience in furnishings and is an expert in product.
Carpetright has increased its hold on the floorings market during the tough climate, as many of its major competitors either failed or survived in a much reduced form.
But it has not been immune to the difficult trading environment, and in particular the moribund housing market, and was forced to make three profit warnings in the first four months of this year.
Retail Week Knowledge Bank director Robert Clark said expanding into related categories was sensible given Carpetright's dominance of its core market. "They have limited options for corporate development and brand extensions are one of them," he said.