Hammerson chief executive David Atkins has written to the Chancellor to argue the business rates system is "no longer fit for purpose".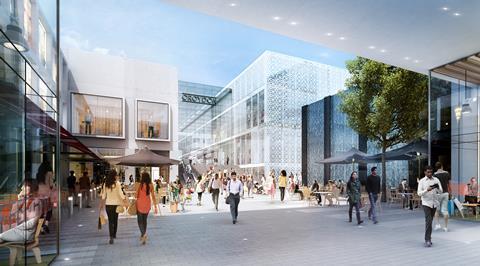 In a letter seen by Retail Week, Atkins has written to George Osborne on behalf of retail property industry body BCSC to describe business rates as "anachronistic, opaque and only able to function with a large number of inefficient exemptions and reliefs".
Atkins wrote the letter in his capacity as president of BCSC, whose members include JLL, CBRE, Cushman & Wakefield, Hammerson and Debenhams.
BCSC lays out a new vision for the new business rates system, which will make it "internationally competitive, more cyclical and therefore responsive to economic conditions, whilst recognising this means some mechanism will have to be built in to protect local councils from fluctuating income".
In the letter, Atkins points out business rates in the UK are the highest commercial property tax in the EU and one of the highest taxes of any kind in the OECD.
In the UK, the retail sector pays around 23% of all business rates, accounting for £6bn a year.
Striking a more conciliatory note, Atkins also wrote the BCSC has been "pleased with the Government's response to date".
The measures the industry body have welcomed include the introduction of a new reoccupation relief to help bring empty shops back into use and a "longer-term reform to the business rates administration to improve its transparency, efficiency and responsiveness".
The letter comes after the Chancellor revealed in the Autumn Statement that the government would undertake a review of business rates.