Pre-tax profits at iconic toy retailer Hamleys soared 283% to £2.3m last year, driven by sales growth at its newly refurbished Regent Street flagship and expansion of its international franchise operations.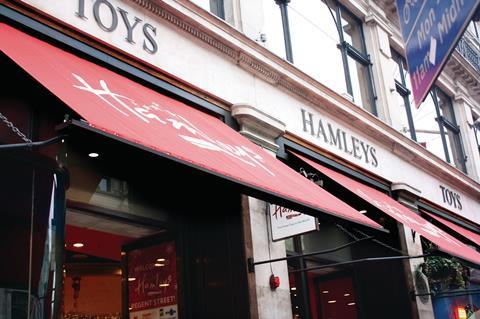 Hamleys, acquired by French toy retailer Groupe Ludendo in September, saw EBITDA surge 24% to £7m in the 53 weeks to March 31.
Total sales at its UK and Ireland business increased 3.8% to £61.3m against the previous year, while like-for-like sales jumped 6.3%.
Statutory turnover, which includes sales from own products and income from concessions and franchising, increased 4.6%. Overseas sales were up 40%and soared 26% on a like-for-like basis.
Hamleys chief executive Gudjon Reynisson said the performance showed its international growth strategy is right. He said: "We have big plans for the future and share both Groupe Ludendo's ambitions for growth and its values."
Since year-end Hamleys opened eight stores overseas, including its first store in Russia in May, and stores in India, Sweden and the Middle East, bringing the total to 20. It plans to open more next year.
Hamleys also opened a store in Cardiff last month.