Toy retailer Hamleys is set to post record annual sales after it notched up strong Christmas trading.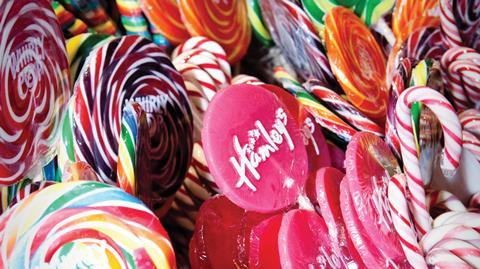 The strong seasonal performance came as Hamleys begins the revamp of its iconic Regent Street store. In the four weeks to December 25 like-for-like sales across the UK and Ireland rose 3.2%, while total sales increased 3.6% year-on-year. Sales at Hamleys' 10 international franchise stores rocketed 22.4%.
In the 39 weeks to December 25, sales at Hamleys rose 4% in UK and Ireland. Sales at international franchises climbed 35%.
Hamleys chief executive Gudjon Reynisson said: "This is testament to the magical shopping experience we provide to our customers."
Hamleys is owned by Bracken and collapsed Icelandic bank Landsbanki, which is considering offloading some UK retail assets, including frozen food retailer Iceland.
Reynisson added: "We are encouraged by the success of our growing international business and with further store openings planned for this year, we anticipate 2012 being another record performance for the group as a whole."
Hamleys opened its 10th international franchise store in Riyadh, Saudi Arabia, last week and plans to launch up to five more overseas stores in 2012.
The retailer began a total refurbishment of its flagship Regent Street store in mid-January, which is expected to be completed by June, in time for the Olympic Games.
Plans include introducing a 'Scrumpalicious' department dedicated to sugary treats selling a pick 'n' mix, milkshakes, coffee and cupcakes.