First Quench Retailing administrator KPMG has sold the Wine Rack brand and 13 shops to wholesaler Venus Wine & Spirit Merchants.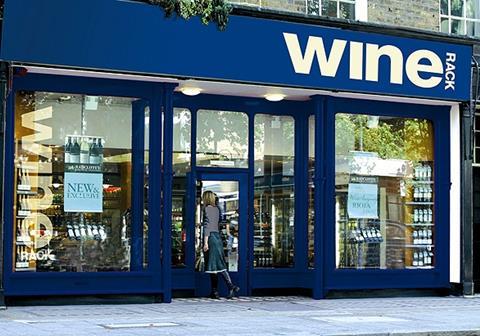 The deal will mean that Wine Rack will remain on the UK's high street and Venus Wine & Spirit Merchants chairman Laki Christoforou said he was confident that Wine Rack – which previously had 370 shops – could become a growing and thriving business again.
VWSM wants to keep on 90 staff working at the shops, which are across London and the south east including Henley-on-Thames, Farnham in Surrey and Ascot in Berkshire.
A new company, LCL Enterprises, trading as Wine Rack, has been set up to run the business. Vice chairman of LCL Enterprises will be James Rackham, who is chairman of Emporia Brands, another indpendent UK wine and spirit distributor.
Christoforou said: "The shops we are purchasing were all profitable, with excellent hard-working staff and managers and are well supported by customers in their areas.
"We are confident that Wine Rack can soon become a growing and thriving business again which is why we were interested to purchase the trading name 'Wine Rack' along with these 14 stores."
First Quench Retailing – which also owned Threshers, The Local, Haddows, Bottoms Up and Victoria Wine – fell into administration in October. Around 750 of the group's stores have been earmarked to close, leaving 400 still in the sale process.
The 13 stores are: Salusbury Road in NW6 London, The Avenue in W4 London, Lupus Street in SW1 London, Highbury Park in N5 London, Southfields on Replingham Road SW18 London, Ascot in Berkshire, Reading, Epping in Essex, Harpenden in Hertfordshire, Bromley in Kent, Henley-on-Thames, and Farnham in Surrey.