There is no doubt that incoming Waitrose boss Rob Collins has some big shoes to fill after Mark Price revealed he is to step down.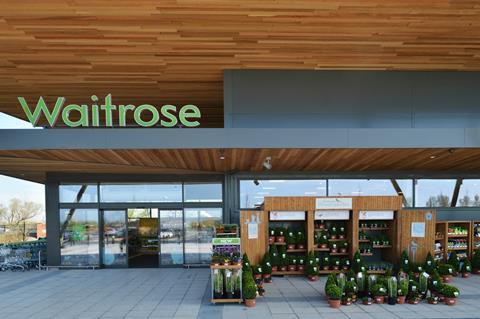 Price, the self-proclaimed chubby grocer, is a much-respected figure on the retail stage.
But Collins has become a leading light in retail over recent years and was tipped as one to watch in Retail Week's Leaders of Tomorrow in 2010.
Much like Price, Collins is John Lewis Partnership to his core, having joined as a graduate trainee in 1993. He started at the Oxford Street flagship before going on to manage branches in Aberdeen and at Cribbs Causeway in Bristol. He was director of selling support for two years from 1995 before moving to Waitrose.
Having spent three years as the grocer's director of ecommerce working at the frontline of its online strategy during a time of great change in customer behaviour, Collins will be a managing director with valuable insight into the multichannel world.
As far back as 2009 he spoke to Retail Week about the importance of achieving a single, seamless view of its customers after seeing evidence that they were using more than one of its channels.
Personnel role
Collins was promoted in 2010 to the Waitrose managing board as personnel director. In that role he spearheaded a scheme to create individual development plans for every one of its 45,000 employees that, in keeping with Waitrose's commitment to its staff, was designed to make them happy.
"Happy employees make for a successful business," he told the IGD's food and grocery employability and skills summit in 2011.
He became retail director in 2012, overseeing Waitrose's nationwide store network as well as the ecommerce, convenience and hospitality divisions. According to Planet Retail, in that role he became Price's right-hand man and undertook much of the day-to-day implementation of the company's strategy.
His experience across all aspects of the grocer's business should ensure a smooth transition when he takes the helm next April.