Waitrose chief executive Rob Collins has said the ongoing uncertainty around Brexit is leading to "pent-up business activity" from consumers and retailers waiting to be released.
Speaking at Retail Week Live 2019 this afternoon, Collins said the "ongoing impasse" around Brexit in Parliament was negatively affecting the business community's ability to invest and customers' willingness to spend.
He described the ongoing delays with Brexit as "deeply frustrating" for the sector and said a decision "could not come soon enough".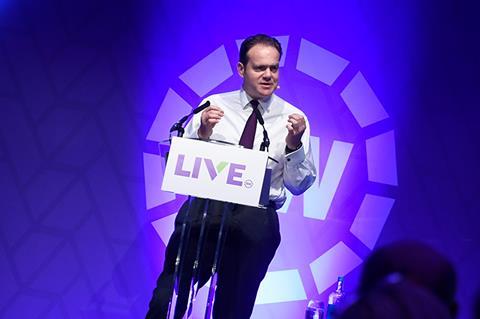 "The Brexit impasse we find ourselves in is deeply frustrating, and I believe that there is considerable pent-up business activity just waiting for certainty to be released. It cannot come soon enough," Collins said.
However, despite his frustrations with the process, Collins praised the wider grocery sector for the way it had come together to prepare for the "most significant political and economic shift in a generation".
Grocers have worked together and with the Department for Environment, Food and Rural Affairs to "give confidence to our customers and suppliers through a time of huge uncertainty".
The Waitrose boss said while the sector must continue to "watch and wait" on Brexit, he called on the Government to ensure "the pillars which underpin the UK's world-class food culture don't change".
"Whenever we leave I'd like to reiterate the four things that must not change: food safety standards; animal welfare standards; clarity in food labelling; and keeping UK farming competitive," he added.
"As our circumstances change, we as an industry must lengthen our stride, not shorten it. The world is watching and customers are expecting. We must ensure that the country's food and agriculture sectors remain second to none."
Ocado partnership 'purely commercial'
Commenting on the recent joint venture between former partner Ocado and Marks & Spencer, Collins said Waitrose's relationship with the grocery etailer had only ever been a "commercial" one, and Waitrose had been focusing on strengthening its own online offering.
He said: "We've strengthened Waitrose.com. We've invested about 20% of our capital every year in Waitrose.com as part of becoming a truly digital business. That's now worth about 5% of our sales. Last year it grew four-times faster than the market, plus customer satisfaction over the last two years has grown a lot."
He said the most important thing for him moving forwards, post-Ocado, was that "customers who do want to shop with Waitrose have a really convenient, accessible, easy way to shop with us".