Waitrose has vowed to pay all of its smaller British suppliers within seven days as it moves to beef up its reputation as an ethical retailer.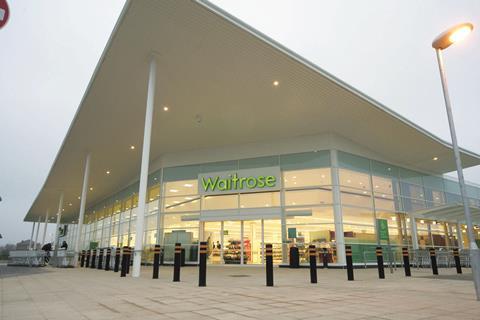 The upmarket grocer's pledge will see it pay all small-scale suppliers, whose business is worth less than £100,000 per year, within a week of receipt of an electronic invoice.
Waitrose said more than 600 UK food producers will benefit from the change, which will be phased in during the next two months.
The grocer said the changes have been agreed following "an internal review of payment terms" and boasts that the new agreements with suppliers are "industry leading terms."
It comes as grocery retailers across the UK seek to improve their supplier relationships, which have come under scrutiny in recent years.
Improving transparency
Tesco, in particular, has moved to rebuild trust and transparency with food producers by unveiling "fairer" payment terms.
Tesco chief executive Dave Lewis moved swiftly to simplify the way the supermarket giant negotiates with suppliers after it was slammed by the Groceries Code Adjudicator (GCA) for breaching the regulations.
Last year the results of a YouGov poll, which had been commissioned by the GCA, revealed that Tesco, Morrisons and Iceland were the worst offending supermarkets when it comes to complying with the government's code of conduct over supplier treatment.
Nurturing British producers
Waitrose commercial director Mark Williamson said: "The internal review of how we pay our smallest suppliers was initiated because we wanted to make our good relationships with small suppliers even better by simplifying the payment process.
"We are passionate about supporting and nurturing British producers and this step will help give smaller scale businesses, including new start-ups, more financial stability by helping with cash flow."
Waitrose currently sells more than 2,500 locally and regionally sourced products from 600 suppliers.