Waitrose has struck a deal with Johnson Cleaners to offer drop-off-and-collect dry cleaning and laundry services in its stores.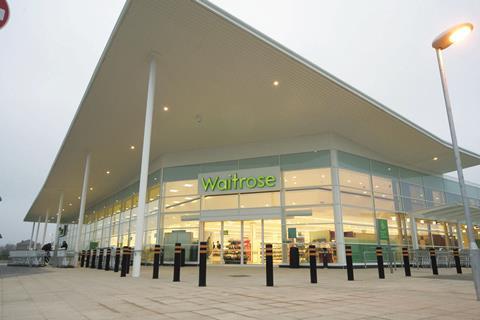 The grocer had previously partnered with Johnson for an eight-store trial, but has now inked a deal that will see the service introduced to more than 120 Waitrose supermarkets across the UK.
News of the partnership comes months after grocery rival Asda revealed a link-up with Timpson Dry Cleaners on a six-month trial basis.
Johnson's services, including the cleaning and pressing of suits, dresses and shirts, as well as suede and leather care, will be available from Waitrose welcome desks.
MyWaitrose card holders will save 5% on all orders from Johnson Cleaners and will receive a free garment carrier when they first use the service.
Johnson Cleaners' managing director Paul Ogle said: "We are really proud of our relationship with Waitrose and to be offering customers the best possible service and convenience.
"At Johnson Cleaners we know what busy lives our customers lead and we hope that by offering our dry cleaning services in Waitrose branches helps to make life just a little bit easier."