Waitrose's sales got a boost from last week's soaring temperatures but fashion sales at sister chain John Lewis took a hit.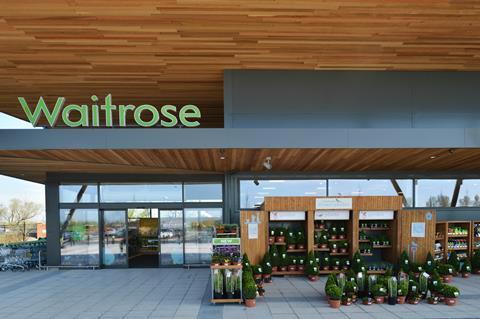 Sales at Waitrose, excluding fuel, rose 3.7% to £124.99m in the week to September 17.
Ice cream sales jumped 43%, barbecue sales doubled and service counter meat sales rose 32%, the retailer said.
The figures came as latest Kantar data revealed Waitrose's sales rose 3.4% in the 12 weeks to September 11. The grocer now has a 5.3% market share, up from 5.2% in the same period last year.
At sister chain John Lewis, sales edged up 0.9% to £79.4m.
Sales at its electricals, home and tech department jumped 9.9% as it reported a surge in customers buying the new iPhone 7. Headphone sales jumped 101%, driven by wireless headphones.
At its home department, sales rose 0.7% as 'big ticket' items performed well, while furniture sales climbed 13%.
However, John Lewis said that fashion suffered, with sales slipping 8% year-on-year as it blamed the heatwave.
Across the John Lewis Partnership sales rose 2.6% in the week to £204.37m.