Tesco boss Dave Lewis has pledged 'continued investment' in the business despite the grocer revealing a £6.38bn loss this morning.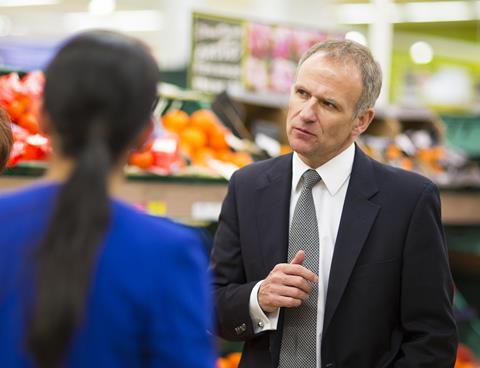 Lewis said he could not reveal where the investment would come from for fear of giving away competitive advantage, but added "anything we identify where we can be better for customers, we will try and find the funds and the means to make the investment".
Speaking this morning, Lewis defended the £6.38bn pre-tax losses as "one-offs" and encouraged people to look to the future.
"These numbers represent the cyrstallisation of the relatively poor trading of the business over a little while, not just in the last months of the year," said Lewis.
"We say separate out those one-off adjustments which recognise our poor performance of the past, and focus on the improvement that we are seeing in our business performance in the fourth quarter and since October, where we've steadily improved the underlying performance of the business."
"That's what's important, that's what we need to focus on and be confident of in the future, but at the same time, we're facing into some underperformance in our business that's longer than last year, which means we have to make a series of adjustments in our financial reporting."