Tesco boss Dave Lewis has recorded an interview in which he says staff can restore the retailer's fortunes by transforming the expectations of customers one by one.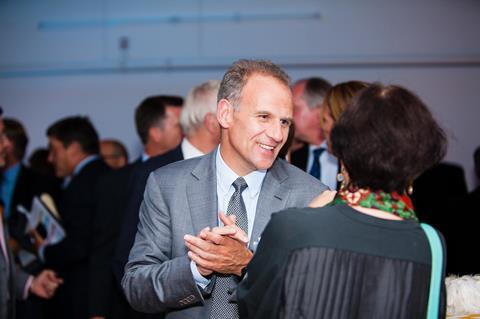 Speaking after addressing Tesco's store management conference earlier this week, Lewis said that in order to address Tesco's market share problems it was essential to genuinely put the customer first.
He said: "It's pretty clear that we need to get back to the core of the business and offer customers an experience better than anyone else in the market.
"Keep the focus on making the customer experience better tomorrow than it is today."
Lewis advised Tesco store managers: "Invite every colleague to find one customer and have that customer walking away saying I didn't expect that from Tesco.
"While we've got problems, all of the answers are already here."
Asked about possible changes to Tesco's leadership team, Lewis said: "I start from the place that I'm going to work with the team in this business. Will there be changes? Let's be honest, there has to be.
"If I need to, I will make those calls but it's not where I'm starting from."
There has been speculation that Lewis might dispose of some of Tesco's international operations but he said he would not make any hasty decisions.