Tesco group chief executive Phil Clarke is continuing his policy of openness with a new video explaining his strategy on the grocer's website.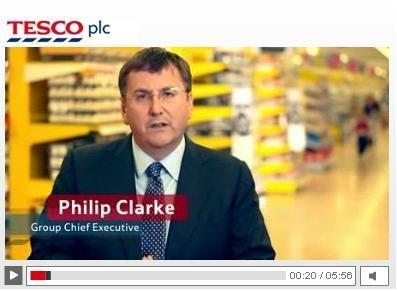 Clarke said in the video that staff are "beginning to notice the new sense of forward momentum" in the company, and the new management structure means Tesco can act quickly.
He said his ambition for Tesco is to "engage in a new dialogue with customers and colleagues so they can see what a good company we are".
He talked about the problems in the UK and in its loss-making US Fresh & Easy chain, but said that he is fixing these issues and is excited about the future.
At the annual results last month, Clarke showed an openness not previously seen at the grocer. He signalled a different approach to his predecessor Sir Terry Leahy, and said "I will do things differently".