Tesco's group chief executive Phil Clarke has sent out a video message on his first day in his new job.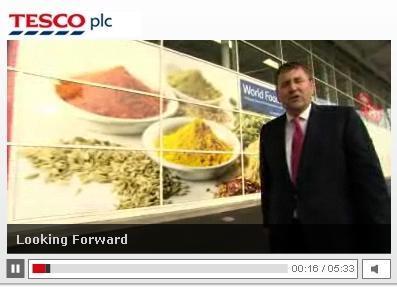 He talks about how he "loves stores" and his mantra is "innovation, innovation, innovation". He says he will seek out best practice and will talk a lot about product "finding the right balance between quality and price".
Clarke takes over from Sir Terry Leahy, who spent 32 years at the retailer, 14 of which as chief executive. Clarke credits Leahy with being the "creator of the modern Tesco".