The discount grocer has opened its first convenience store as it targets a slice of London's on-the-go market.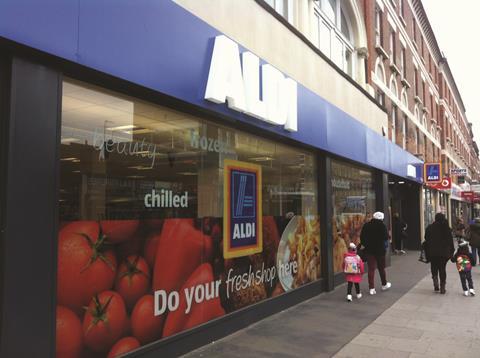 The retailer launched the new format in a former Peacocks store in Kilburn in London today. It is half the size of an average Aldi shop, which usually covers 15,000 sq ft.
The grocer is seeking high-footfall, prominent locations that will take it head-to-head with Tesco and Sainsbury's growing convenience divisions.
Aldi has performed well in the downturn as consumers seek deals. It reported the strongest growth in the grocery market in the 12 weeks to March 17, when sales surged 30.8%.