Dutch grocery giant Ahold is in talks with Belgian supermarket chain Delhaize over a potential merger between the two food retailers.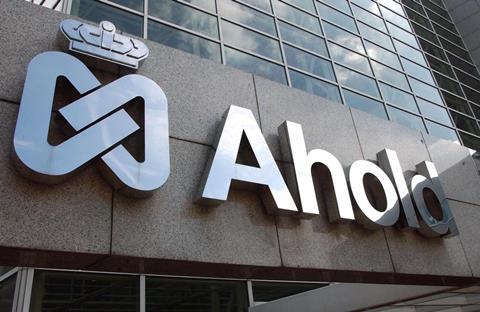 Ahold and Delhaize confirm they are in "preliminary discussions" over merger
Previous talks reportedly broke down eight years ago
Analysts say the deal is a "very bad idea" for Ahold
The firms confirmed today that they are in preliminary discussions over a possible merger, which would reportedly create a company valued at €22.91 billion ($25.79 billion). Both retailers generate around 60% of their sales in the US, according to the Wall Street Journal. Local reports revealed yesterday that talks were underway.
Delhaize has for years been cited by analysts as a potential merger partner for Ahold and the retailers were reported to have held advanced negotiations back in 2006 and 2007, which ultimately broke down.
But Bernstein analyst Bruno Monteyne said the merger would be "a very bad idea" for Ahold because of the "minimal overlap" in the geographies of the two retailers and the fact they are both "very large" at a local level, making buying-scale advantages "very questionable."
Monteyne added: "This seems at first sight a bad deal for Ahold to us, fraught with lots of execution risk and benefiting from very limited cost saving advantages, likely to go the same way as most other historical big food retail M&A.
"We struggle to think of any proven successful big M&A deal in food retail."
Competition
Monteyne added that Ahold should bid to expand into Belgium and compete directly against Delhaize, rather than merging with it.
He said: "We see Belgium as an important part of Ahold's growth potential: through the supermarkets, through Ah.nl and bol.com.
"A better option than merging with a business is to compete with that business, acquire its customers and potentially its franchises through better retailing. Ahold foregoes that option through the merger.
"Ahold is not in business-recovery mode. It is facing tough competition in all its markets but that is the nature of food retail. Delhaize needs to rebuild margins, by materially improving retail propositions, particularly in its core Belgium market.
"There is a risk for Ahold shareholders that they have to pay upfront for the expected recovery of Delhaize rather than financially benefiting from that recovery."
Ahold, which has the majority of its sales in the US, reported net income of €219m (£157.7m) during its fourth quarter, while last month Delhaize revealed lower-than-expected operating profits of €173m (£124.5m).
Delhaize has lost customers in its core Belgian business due to fierce competition and industrial action.