Tesco has had a torrid time in the last three months. Retail Week takes a look at the chain of events that led it to this week's £250m profit forecast overstatement.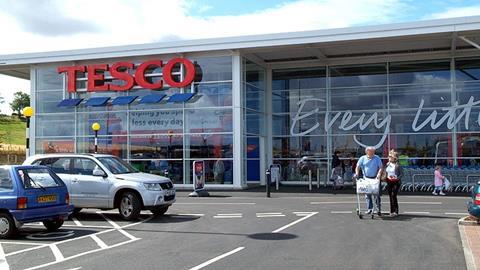 4 June – Tesco reports 3.7% slump in like-for-likes, its worst performance for 40 years.
17 June- Moody's downgrades Tesco credit rating to two notches above junk status.
24 June – Former Tesco boss Lord MacLaurin insists shareholders give Tesco boss Philip Clarke more time to turn the grocer around.
10 July – Tesco unveils Marks & Spencer chief finance officer Alan Stewart as its new chief financial officer, succeeding Laurie McIllwee.
21 July – Clarke steps down after Tesco warns on profits. Unilever personal care president Dave Lewis named as his successor.
23 July – Chairman Richard Broadbent understood to be taking more hands-on day-to-day role at grocer as it prepares for new boss.
29 August – Tesco issues a second profit warning and reveals Lewis is to take up his role in three days, a month earlier than planned. Tesco reveals it expects trading profit for the half-year to be around £1.1bn, while annual trading profit is expected to be in the range of £2.4bn to £2.5bn rather than the £2.7 to £2.8bn previously forecast.
1 September - New boss Lewis takes up his post as chief executive. But Harris Associates sells two thirds of its stake and blasts the grocer for having unclear strategy. Deutsche Bank, Invesco and State Street follow with share sales later that week.
22 September - Tesco admits it has overstated its half-year profit forecast by £250m. Tesco launches investigation and suspends UK chief executive Chris Bush, UK finance director Carl Rogberg, UK food commercial director John Scouler, and food sourcing director Matt Simister. Tesco multichannel director Robin Terrell takes on UK retail from Bush and fashion boss Jason Tarry takes over Scouler's responsibilities.
23 September - Stewart released from M&S early as he takes up new Tesco role two months ahead of schedule.