M&S has gathered together some of its best ideas of the last 130 years as it prepares to launch a course on commercial innovation with Leeds University.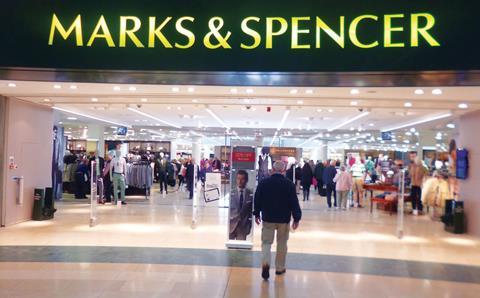 The course will investigate the role that people play in driving successful innovation in businesses, and will use case studies both from M&S's archives and the university's own examples of best practice. Here are some of M&S's best ideas from the last 130 years.
1884: Penny Bazaar. M&S founder Michael Marks opened his first Penny Bazaar stall at Kirkgate Market in Leeds using the slogan 'Don't ask the price, it's a penny'. The fixed price point was the first of its kind, allowing customers a wide range of goods to buy at an affordable price. Free entry was advertised above the doorway and merchandise was laid out, with customers encouraged to browse and handle products before they bought. This was unusual – at the time, products were usually kept behind the counter.
1934: Research laboratory. The company became the first British retailer to set up its own research laboratory to pioneer new fabrics. Its textile technology laboratories and close relationships with suppliers have led to innovations in easy-care synthetic fibres ever since.
1948: Food laboratories. M&S's food laboratories were set up in 1948, setting high standards of hygiene.
1950s: Washing innovations. As technology evolved and washing clothes became less time-intensive, M&S made a range of changes to its clothes that aimed to make the process easier. As early as the 1950s, for instance, M&S applied a resin finish to cotton so that it could be drip dried and would need minimum ironing.
1941: Wartime clothing. M&S seconded one of its scientists to help the Government develop the Utility Clothing Scheme, which created strict specifications on the use of materials and trimmings during wartime rationing. M&S was already producing economical and innovative fabrics and designs thanks to its research laboratory.
1962: Durability. M&S launched seam-free, ladder-resistant stockings, as well as using lycra in swimwear to enhance durability. Throughout the 1960s and 70s, a range of easy care fabrics such as cotton-blend, crimplene and machine-washable wools were created.
1984: Queen's Award. M&S has won the Queen's Award for Innovation twice – the first was in 1984, for its colour technology that ensured formal suit separates matched exactly.
1995: Washing and ironing. Machine-washable underwired bras were introduced, followed in the next few years by non-iron garments and machine-washable cashmere and suits.
1997: The retailer won the Queen's Award for Innovation again, this time for its Body Sensor hosiery.
2000: Millennium Products. Twelve Marks & Spencer products were awarded Millennium Product Status, which promotes forward-thinking products created in the United Kingdom - the highest number ever awarded to a single company. The products included body sensor hosiery, machine-washable wool tailoring, non-iron cotton and secret support fabrics.
2012: StayNEW Technology was introduced in men's T-shirts to ensure that the fabric maintained its original texture and colour for longer.