Ferrero has extended the offer deadline to Thorntons' remaining shareholders for a third time as it seeks to take full control of the retailer.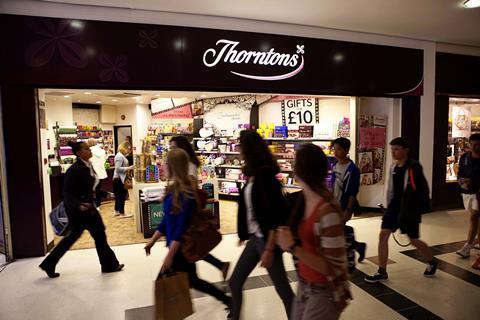 The Italian chocolate maker, which last month agreed a £112m deal to acquire the UK firm, has urged Thorntons' investors to accept its offer "without delay" after it moved to cancel the company's shares on the London Stock Exchange.
Thorntons' shareholders now have until August 13 to sell their stake.
"Thorntons shares will have significantly reduced liquidity and marketability following cancellation and Thorntons shareholders who have not yet accepted the offer are therefore encouraged to do so without delay," Ferrero said in a filing today.
Ferholding, a subsidiary of Ferrero, said as of yesterday it had acceptances to acquire 85.87% of the Thorntons business.
The deal was struck last month when Ferrero agreed to pay 145p for each Thornton share.