Thorntons intends to reduce its dependency on Christmas by investing in products to drive sales in the quieter summer months.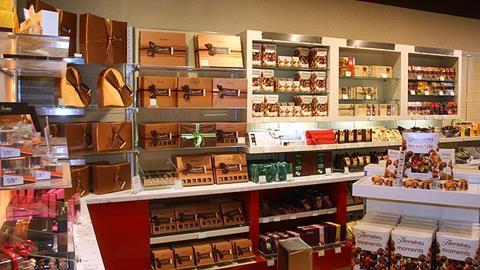 The confectionery specialist will invest in product ranges such as ice cream and traditional sweets to generate business in the summer. It will also emphasise its multichannel offer more outside the festive period.
Chief executive Mike Davies said: "We continue to improve sales in our second half, which has historically always been loss-making. Our goal is to not incur losses in the second half."
Thorntons reported a 0.7% drop in sales to £127.4m in the 28 weeks to January 9, but a rise in pre-tax profits of 24.6% to £9.1m. Sales of Thorntons' branded products across all its channels, excluding private label, rose 5.5%. Gross margins increased 1.6%, and net debt was cut by £1.7m to £14.6m.
Davies said improved profitability was mainly due to "significantly reduced levels of discounting" in the run-up to Christmas.
At the retail division, sales were down £1.9m to £78.8m, and like-for-likes slipped 2.4%. The decrease came in the second quarter, when Thorntons took the decision to protect margins. Direct sales advanced 11.5% to £5.9m and commercial sales grew 6.5% to £34.6m.
House broker Investec said Thorntons' pre-tax profit was ahead of expectations and a 25% improvement on last year's figure of £7.3m.
Analyst Natalia Marisova said: "The company has significantly benefited from its prudent gross margin management, primarily as a result of reduced promotional stance during the festive period and a reduction in less profitable private label sales."
She said the decline in own-store like-for-likes had been previously flagged. However, she added that with more than half of the gross margin improvement attributable to a reduced promotional activity in store over Christmas, "we would expect any further declines in sales to be mitigated by stronger gross margin performance".
Thorntons lost 94 franchise spaces when Birthdays went into administration, but has since been able to reopen 70 - 37 of which were former Birthdays stores. The total number of franchise stores is now 222 and the retailer plans to open another 26 by the end of the financial year in June.
Davies added: "The overall outlook for the year will not be easy as there is a lot of uncertainty around the general election, but we're focused on what we need to do and are confident we are heading in the right direction."