Thorntons is negotiating with Clinton Cards' new management to reopen concessions in the latter's stores.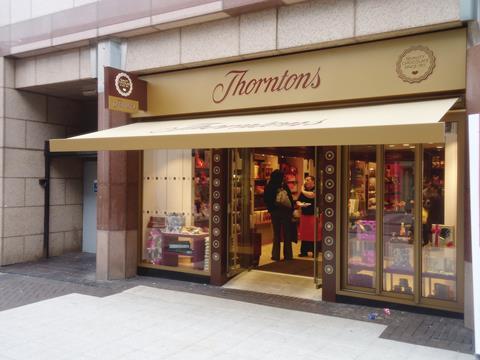 The talks are ongoing after franchise sales fell at the chocolatier as a result of the greetings card retailer's collapse in May.
The closure of the 46 Thorntons concessions in Clinton Cards stores contributed to the confectioner's franchise sales plummeting 24% in its fourth quarter.
Thorntons chief executive Jonathan Hart said: "We're engaged in talks with the new management and hope we can rekindle the positive relationship we had with Clintons before the administration. So far the negotiations have been very productive."
Like-for-likes at the embattled chocolatier nudged up 0.7% in the nine weeks to June 30, its first quarterly increase for almost three years.
Total revenue jumped 7.8% to £24.7m driven by soaring commercial sales, which were up 45.4% over the period, and helped by the introduction of a Jubilee-inspired Best of British range.
Hart said that such product innovation would be critical to the retailer's turnaround, along with focus on being a "year-round retailer", rather than reliant on Christmas and Easter.
The retailer expects profit before tax, impairment and onerous lease charges to be in line with expectations.
Despite the like-for-like rise, Hart cautioned that conditions still remain tough.
Thorntons plans to close to 120 stores in the face of falling profits. Earnings slumped from £8.4m to £3.1m in the first half.