The Co-operative Food has committed £1.5bn to UK farmers as part of plans to source more British products for its own-brand ranges.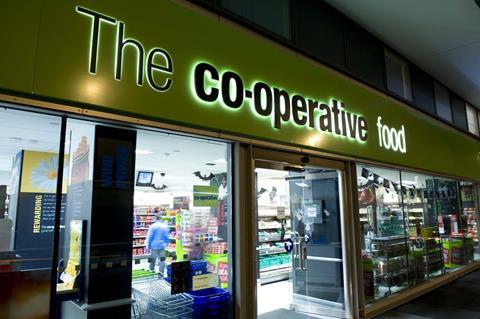 All own-brand meat, with the exception of New Zealand lamb and Danish bacon, sold in Co-operative Food stores will be British as will be in its chilled ready meals and pies, sandwiches, eggs and milk.
"At the heart of our pledge is a commitment to be open and honest about where the food we sell comes from and to ensure that is it marketed and promoted in a fair and transparent way," said The Co-operative Food's retail chief executive Steve Murrells.
"Trust in retailers has been dented in recent years and we hope our openness about where we source our meat, poultry and produce will encourage more retailers to follow suit.
"Shoppers want to know about the origin of their products and if supermarkets import meat for use in products it is important that, as well as being identified on product labelling, in-store marketing should not seek to unwittingly mislead.
"Backing British must mean more than just rolling out the bunting."
The supermarket operator reinforced its commitment to its farming groups, which were launched last year, in order to back British farmers and agriculture.
The farming groups enable the retailer to cement relationships with producers, deliver a continued investment in quality and provide shoppers with a more consistent and transparent supply chain.