Tesco could sell off its Malaysian operations as the supermarket giant continues a rigorous portfolio review of its non-core UK business.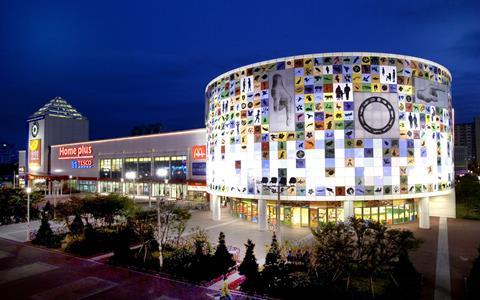 Japanese retailer Aeon interested in Tesco's £900m Malaysian business
Tesco is already in the process of selling off its South Korean arm
Supermarket giant refused to comment as its portfolio review continues
Japan's largest retailer Aeon is understood to be at the head of the queue to acquire the business, which is valued at around £900m, Reuters reported.
Tesco this morning declined to comment.
Aeon has been venturing into southeast Asia at a time when growth in its homeland has been held back by deflation, a shrinking population and sluggish consumer spending.
It has a history of snapping up businesses owned by large food retailers in the country, having acquired Carrefour's Malaysian arm for €250m (£178.8m) three years ago.
Aeon would become Malaysia's biggest hypermarkets group if the deal was to go through, but discussions are understood to be at an early stage. Aeon already has 28 hypermarkets in the country and plans to open 100 more stores in a number of formats within the next five years.
The reported interest from Aeon comes as Tesco seeks buyers for a number of its non-core businesses.
The embattled supermarket giant has already sold off its Blinkbox service and is in the process of selling its data arm Dunnhumby, which launched the Clubcard loyalty scheme.
Tesco is also keen to dispose of its South Korean Homeplus business, which has attracted interest from eight preliminary bidders. South Korea is Tesco's biggest market outside the UK and the grocer values the business at £4bn.
Tesco boss Dave Lewis refused to comment on its portfolio review at the grocer's AGM last month, telling shareholders: "When we have any news, we'll tell you."