Tesco is replacing its Tesco Value range with a new low price range named Everyday Value.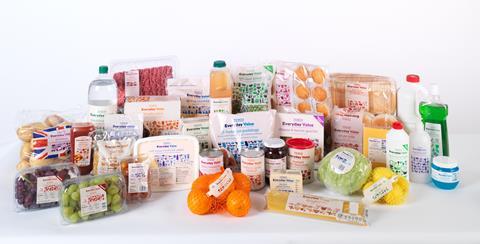 The grocer's new line will have an added emphasis on quality, health and upmarket packaging. The line feature across its fresh and FMCG lines.
Tesco reviewed more than 550 lines to create the Everyday Value range and Tesco Value is worth £1 billion in sales.
Tesco UK marketing director David Wood said Tesco Value, which launched in 1993, no longer meets customers needs.
Tesco described the new range as "brightly-packaged and brilliantly-priced" and has been trialling the lines in store.
Wood said: "Tesco was the first supermarket to launch a Value range back in 1993, the blue-and-white striped brand giving customers a down-to-earth option. Almost 20 years on and an affordable quality range is more relevant than ever, but customer needs have changed.
"We have listened closely to what our customers want and Everyday Value will provide products that taste better, look better and are healthier – still at the same great price."
The line is intended to represent improved quality including more fruit in its squash and reduced artificial flavour and hydrogenated fats across its food.
The range also has a strong emphasis on health and British sourcing.
Wood said: "We apply the same standards to our Everyday Value products as we do to all our Tesco food. Customer trials of the Everyday Value range have been very positive. Customers tell us they like the new name and the new packaging."