Tesco is set to cut up to 10,000 jobs across stores and head office as Dave Lewis plans to reduce costs as part of a turnaround of the grocer.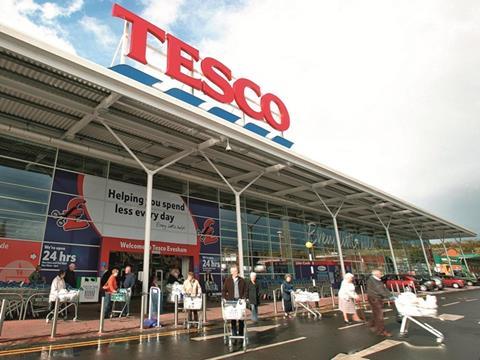 Up to 6,000 jobs will be axed across the supermarket's head office and the 43 stores that are closing, while the remaining cuts will involve removing a layer of management from across stores nationwide, according to The Sunday Telegraph.
Lewis plans to remove the layer of managers who work between the store manager and shop assistants.
The Sunday Telegraph claims those managers affected will be offered alternate roles, but it is unclear if they will receive the same pay or will be full-time roles.
Tesco has already revealed it would cut up to 2,000 jobs as a result of the store closures and would reduce the size of its head office functions, but the removal of a layer of middle management has only just emerged.
The grocer is battling to cut costs after it revealed in September it had overstated profits by £263m.
Meanwhile, it has emerged that Tesco has approached ITV chairman Archie Norman as it seeks to find a replacement for Sir Richard Broadbent.
Norman has previously been cited as a good fit for the role due to his success at turning around Asda, but was not believed to be in the running until now.
He will compete against Dixons Carphone deputy chairman John Allan, who is currently the frontrunner for the role.