Thousands of Tesco head office staff have been offered the chance to apply for voluntary redundancy as the grocer continues to cut costs.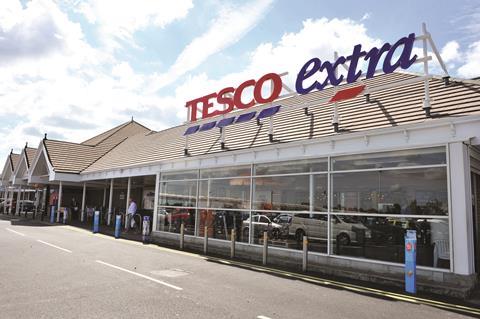 Employees have until Wednesday February 25 to apply.
The move is part of chief executive Dave Lewis's plan to slash Tesco's overheads.
As previously reported by Retail Week, the grocer has already revealed plans to shutter 43 of its stores and shelve 49 planned developments.
Consultations began at its Cheshunt and Welwyn Garden City offices at the end of January in order to slash its headcount.
Now Tesco has confirmed that those members of staff have been offered the chance to apply for redundancy, with thousands of jobs poised to go.
The news comes days after Kantar Worldpanel figures revealed that Tesco's sales had returned to growth for the first time in a year.
A Tesco said: "As we made clear on January 8, we will be cutting costs across our head office functions by 30%. These changes are under way – when the consultation process is complete we will provide further information."
In January, Retail Week reported that Tesco had contacted about a third of UK managers at work level 5, who typically report to executive committee members, flagging that they face redundancy or in some cases will be asked to take on changed responsibilities at a lower work level.
There are about 120 work level 5 staff at Tesco's flagship UK business.