Tesco has continued its board shake up with the exit of another non-executive director and the apointment of Unilever's Byron Grote.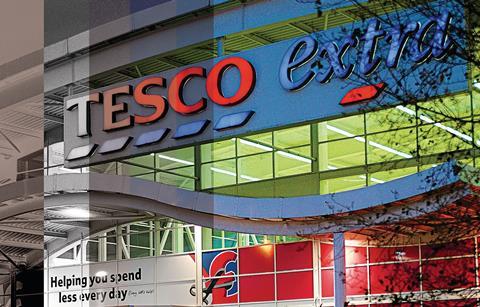 Gareth Bullock has retired from the main board to "devote more time to his role on the board of Tesco Bank," the grocer said in a statement today.
Bullock will officially step down from the main board tomorrow to be replaced by Grote, who will join Tesco on May 12015.
Grote is currently a non-executive director at Unilever, where he worked alongside Tesco chief executive Dave Lewis.
Tesco said Grote would bring "extensive executive and non-executive financial and strategic experience" to the board.
The move comes just a week after fellow non-executive directors Jacqueline Tammenoms Bakker and Liv Garfield left the board.
Tammenoms Bakker left the grocer after six years on the board. Garfield departed to concentrate on her new role as chief executive of water supplier Severn Trent, Tesco said.
Their exits came days after the boss of Tesco's convenience division, Sean McCurley, was made redundant weeks after returning from suspension.
McCurley was one of nine Tesco managers suspended after the supermarket giant overstated profits by £263m.