Tesco has rebranded 10 of its stores ahead of the launch of the Xbox One games console and is to open at midnight tonight to sell it.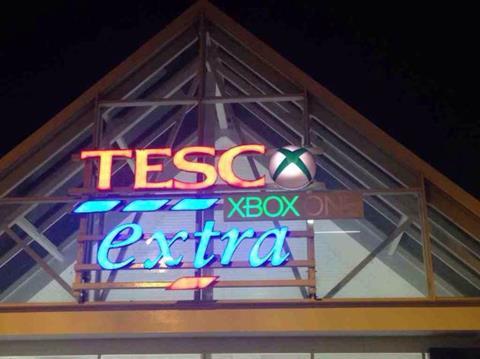 The grocer will open 100 of its large Extra stores from midnight as well as selling the console online.
Tesco is also allowing shoppers to try out the console, the first new Xbox device for eight years, at its Cheshunt store on Friday, Coventry on Saturday and Slough on Sunday.
Tesco home entertainment manager Stephen Owusu said: "The last Xbox console – the Xbox 360 – was launched eight years ago so there has been a lot of expectation and talk from gamers about this latest version. If the US launch is anything to go by these will fly off the shelves"
He added: "We have worked closely with Microsoft to ensure we have a good quantity of initial stock but we will be getting more as we get nearer to Christmas."
The console market is expected to hot up this Christmas with Sony's PlayStation 4 due to launch next week. Tesco will sell the Xbox One for £429.