Tesco is planning a launch into the party food market with a new online delivery service as it takes on competitors such as Marks & Spencer, Sainsbury's and Waitrose for a slice of the lucrative business.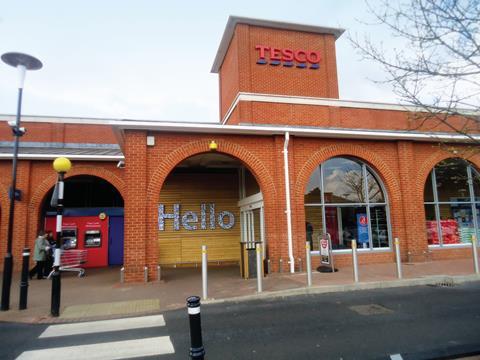 The retailer will deliver party food to offices and homes from its four London dotcom distribution centres starting later this year, further leveraging the capacity of its 'dark stores' in the capital.
Plans are at an early stage, but it is thought that the range will include fresh food such as sandwiches, samosas and cold meats.
Tesco.com commercial manager Jonathan Yardley is understood to be working with commercial director Andrew Yaxley to launch the service.
Research body Mintel estimates that the average spend for entertaining at home is £27.75, and £35.74 at Christmas parties.
Tesco's initiative, which is likely to be timed to tie in with Christmas parties, pitches the biggest grocer head-to-head against services such as M&S's Food to Order, which supplies food including sandwiches and desserts.
Yaxley told Retail Week: "We are always looking for new ways to meet the needs of our customers. We'll be launching a trial of a new food delivery service in the London area later this year.
"The service will give customers the opportunity to buy a wide range of ready-for-the-table foods and will offer the quality and affordability customers expect from Tesco."
The venture comes as Tesco seeks to build its online offer. The grocer aims to double its online food sales in the next five years to £5.5bn a year, as it ups the ante on all fronts as part of boss Philip Clarke's turnaround plans.
There are signs of improving performance at Tesco. The latest Kantar data showed that the retailer delivered the strongest growth among the big four grocers in the four weeks to August 5.
Tesco has acquired ebook platform Mobcast for £4.5m as its march on the digital entertainment market continues. Mobcast was founded by best-selling author Andy McNab. It is the latest in a string of such acquisitions by Tesco, which bought online film and TV service Blinkbox in 2011 and acquired personalised internet radio service We7 in June this year.