Tesco has committed to employing veterans after it became the first supermarket sign the Ministry of Defence's Armed Forces Corporate Covenant.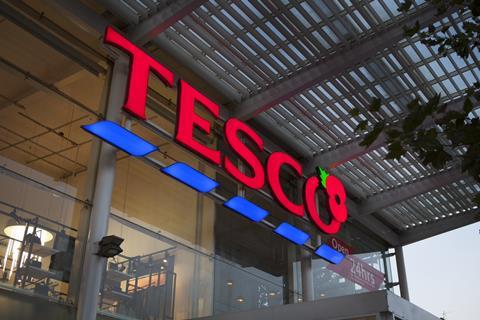 The covenant is a public pledge to support armed forces personnel.
The retailer also said it would also encourage spouses and partners of serving personnel to become employed at Tesco stores in areas with large armed forces communities.
Tesco said it would give special consideration to holiday requests from spouses before, during and after their partner's deployment and outlined plans to raise a record £4.5m during the Poppy Appeal.
As part of plans to drive donations for this year's Poppy Appeal, a Tesco delivery truck featuring details about how to donate will drive across London. Tesco said it will donate £10 to the Royal British Legion for every picture of the truck that is uploaded onto social media.
It is also covering more than 7,000 delivery vans with specially-designed poppies, and will decorate the 'o' on the signs of 14 large Tesco stores in garrison towns with a poppy throughout the appeal.
Since 2005, Tesco has raised nearly £30m for Armed Forces charities.
Robin Terrell, UK managing director for Tesco, said: "We have a long association with the Armed Forces dating right back to our founder, Jack Cohen. Our servicemen and women make sacrifices every single day, and as the UK's biggest retailer we want to do everything we can to help them out."