Grocer Tesco has parted ways with Michael Holmes, the man charged with the retailer's move into cafes and restaurants including Giraffe.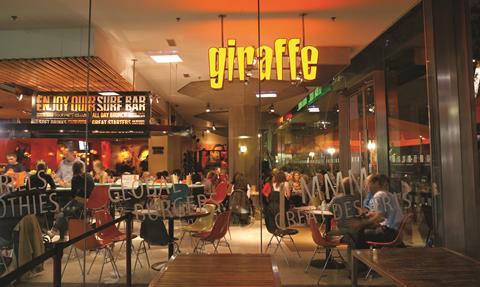 The departure of Michael Holmes, the chief executive of new food experiences, raises questions over Tesco's strategy to buy businesses including coffee shop Harris & Hoole.
Holmes is the latest in a long line of executives to leave the retailer since new chief executive Dave Lewis joined last year. Tesco now has a new chairman and finance chief and a new UK boss joins in May – Matt Davies, who leads Halfords at present.
Lewis has also ousted other key executives following the accounting scandal, including UK boss Chris Bush.
Holmes headed a division which also included Euphorium bakeries and Tesco's own in-store Deck restaurant. Last year he also took charge of Tesco-owned Dobbies garden centres as well as One Stop Convenience stores, according to The Telegraph.
The division was created by former Tesco chief Philip Clarke, who stood down last summer, in a bid to make larger Tesco stores more of a destination for shoppers. Clarke was accused by some at the time of paying too little attention to Tesco's core business.