Tesco has suffered a fresh blow after losing its place as the biggest grocer in Ireland, according to the latest market share figures.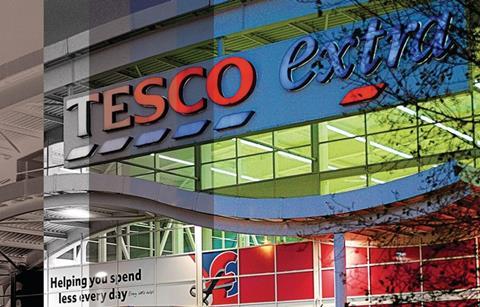 The supermarket giant's sales in the country dropped during the 12 weeks ending March 29, causing its market share to dip from 25.9% to 24.7%.
The Kantar Worldpanel figures were revealed just weeks after Tesco Ireland's boss, Phil J Clarke, left the grocer after two years in the role.
Tesco was overtaken by SuperValu, whose market share rose to 24.9% during the period.
SuperValu acquired Superquinn in July 2011 and rebranded 24 of its stores as SuperValu in February last year.
That led to immediate jump in SuperValu's market share from 20% to 25.1%.
Kantar Worldpanel director David Berry said: "One of the key rules in driving sales growth is that you need to broaden your appeal to attract new consumers to your brand. SuperValu has consistently achieved this with 18 consecutive periods of footfall growth increasing its shopper numbers by 63,000."
'Interesting battle'
Berry said: "While Tesco will be disappointed to have lost its number one position, there are some positive signs for the retailer.
"It has not lost shoppers since this time last year and its customers are making the same number of shopping trips with increased average basket sizes – the most positive results for these metrics in more than two years.
"This points to an interesting battle over the coming months as SuperValu looks to remain in the top spot while Tesco aims to regain its advantage."
Rival Dunnes continued to enjoy "healthy growth", with a 4.9% jump in sales increasing its market share to 22.7%.
Discounters Aldi and Lidl saw sales grow 11.1% and 9.7% respectively and now have a combined 16.8% share of the Irish grocery market.