Tesco has secured a £2.5bn revolving credit facility to protect it against the impact of possible ratings downgrades, following last week's profits crisis.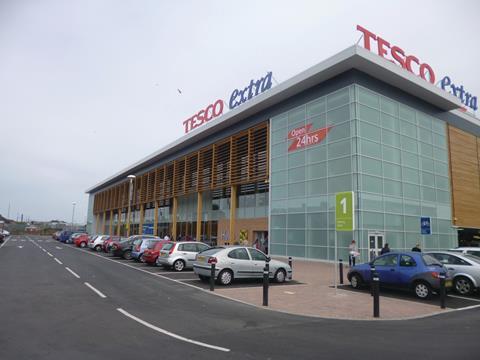 Last week the grocery giant signed up a consortium of between four and six banks to a new credit facility, which one banker described as "an insurance policy", according to Sky News.
Banking sources said the facility provides Tesco with a war chest, which will enable it to fund itself regardless of the outcome of an independent probe into the accounting, which was revealed last week.
One source said the facility would temporarily replace an existing arrangement of a similar size. Although is understood to be more expensive that the original facility it will allow more flexibility because it is not contingent on downgrades to its credit rating or breaches of other borrowing covenants.
Some ratings agencies have put the grocer on review for possible downgrades after it warned that half-year profits would be in the region of £850m, rather than the £1.1bn previously anticipated by the City.
The new facility follows reports Tesco abandoned a separate negotiation with a syndicate of around 15 banks for an expanded revolving credit facility.