Tesco has today launched the second version of its Hudl Android tablet, the Hudl2 which is more intuitive and features parental controls.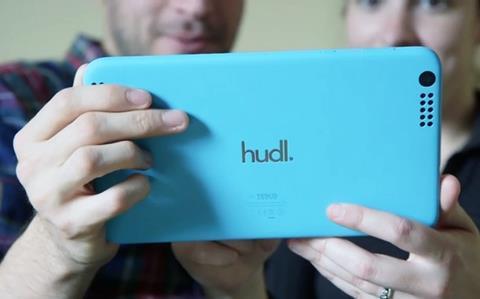 The new device is larger than its predecessor with an 8.3 inch full HD screen and Dolby optimised audio, so it offers users the "ultimate entertainment experience".
Tesco's digital services blinkbox, its film streaming service, Clubcard and Tesco.com have been tailored to individual user's needs and preferences to make the device more intuitive.
Tesco has also partnered with The Parent Zone to install a parental filter app, so children can use the device safely. The pre-loaded app enables parents to set up profiles for up to seven users, which can be loaded with information about age and suitability and it can set a time limit, so parents can restrict how much time a child is using the device.
Tesco group digital officer Michael Comish said: "We know customers want easy, accessible technology that the whole family can use whether working, shopping, gaming, learning or just taking some time out. Cutting-edge technology doesn't have to come with a big price tag.
"Hudl2 may be affordable, but we've cut no corners when it comes to performance – this is our best tablet offering yet."
Tesco launched hudl1 in September 2013.