Tesco has issued a profit warning, saying its full-year profits will be significantly below market expectations.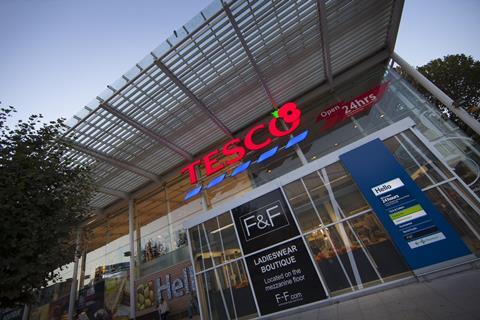 The grocer said its group trading profit for the full financial year "will not exceed £1.4bn", compared with the £1.8bn to £2.2bn expected.
The supermarket said in a statement: "On the basis of the changes and investments made to date we now anticipate group trading profit for the financial year ending February 2015 will not exceed £1.4bn."
Chief executive Dave Lewis said: "Tesco is focused, and will continue to focus, on doing the right thing for customers. This means running our business in a way that everything we do creates sustainable value. While the steps we are taking to achieve this are impacting short-term profitability, they are essential to restoring the health of our business."
The profit warning is a result of measures put in place by Tesco to address some of its problems, as well as the £263m overstatement of profits it admitted earlier this year.
The business said it is working on its relationships with suppliers, retraining the management team, has invested in 6,000 new colleagues in store and has increased product availability.
Lewis said: "Our priorities remain restoring competitiveness in the UK, protecting and strengthening the balance sheet and rebuilding trust and transparency. For now, all the Tesco team is focused on delivering the best Christmas for customers."
He added he would say more at the full-year results presentation on January 8.
Tesco issues profit warning ahead of full-year results
1

Currently reading

Tesco issues profit warning ahead of full-year results

2