Tesco has a Goldeneye for a marketing opportunity after wooing film fans desperate to pick up Skyfall, the latest instalment in the Bond films, with its new store signs.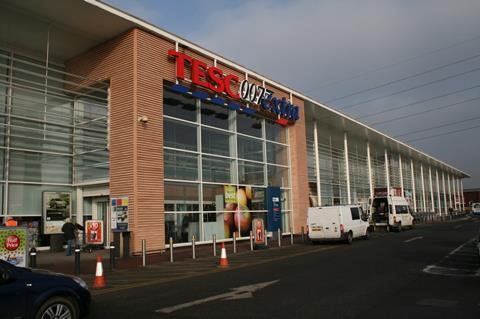 Skyfall, the UK's highest grossing film of all time at cinemas, is set to be the biggest home movie release of all time. And to celebrate Tesco has shaken but not stirred its fascias for the first time across its Extra stores in Wembley, Cheshunt, Sandhurst, Hull and Pitsea, putting Bond's 007 logo in the middle of its Tesco Extra signs.
With such a fun fascia, Tesco must be hoping it will see DVD sales growing up to near double-o-heaven.