Tesco has invested £150m in the relaunch of its Clubcard next week, allowing customers to double the value of their vouchers.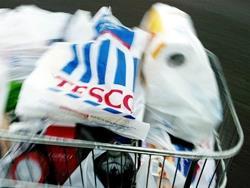 The move marks the biggest change to its Clubcard loyalty scheme since it was launched 15 years ago. The investment is expected to attract at least 1 million more customers to its scheme.
Previously, customers could spend their Clubcard vouchers at face value across the store and online, or increase the value by up to four times by trading them for a range of deals with partners including restaurants, theme parks, or driving lessons. From Monday, customers can receive double the value in stores and online on a range of products including clothing, baby goods, and Tesco mobile phone airtime.
Tesco marketing and commercial director Richard Brasher said: "Tesco already has the most loyal customers of any supermarket, and we've been saying thank you for their custom for many years by giving them back billions of pounds worth of vouchers to spend with Tesco or on treating themselves with one of our specially selected partners.
"Now, with customers going to greater lengths to search out the best bargains, it is even more important for Tesco to say thank you when they choose to shop with us."
A customer exchanging £5 of Clubcard vouchers for £10 of "double up" reward tokens could by two Pampers Premiums Active Fit Carry Packs or a women's jeans and t-shirt outfit.
Clubcard "double-up" will be launched with a TV ad campaign fronted by actors Fay Ripley of TV show Cold Feet and Mark Addy of film The Full Monty. They will form the new Tesco family in a series of ads, the retailer's first TV campaign to feature a family since Dotty, played by Prunella Scales, retired.