Tesco's prices found to be least competitive among big four compared to Amazon Pantry
Upmarket grocer Waitrose found to be 29% more expensive than Pantry
Asda is closest price competitor, but is still 16% more expensive on average
Supermarket giant Tesco is 24% more expensive on average than online rival Amazon Pantry, according to analytics firm Profitero.
The data found Tesco to be the worst performer in terms of price among the big four supermarkets, which were all at least 16% more expensive on average than the etail titan.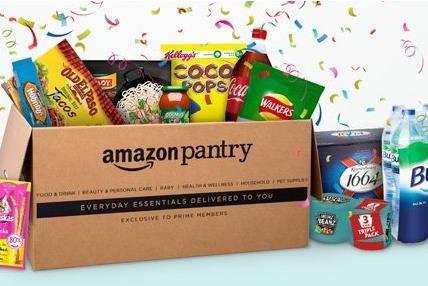 Amazon, which heaped more pressure on the grocers last month when it launched its Pantry service in the UK, was comfortably cheaper than all six of its rivals with an online presence.
Asda was the best performing grocer, but its prices were still 16% more expensive than Amazon Pantry on average, according to Profitero's comparison of almost 3,000 products between November 22 and December 7.
Sainsbury's came in 19% more expensive on average, while Morrisons customers will find themselves paying 20% more for products.
Tesco was the worst performing member of the big four, with its goods 24% more expensive on average than Amazon Pantry, which offers Prime members home delivery on around 4,000 products.
Prices at upmarket grocer Waitrose were 29% higher on average, while Ocado, which analysts suggested would suffer most if Amazon brought its Fresh grocery service to the UK, was found to be 24% more expensive.
Product breakdown
Amazon Pantry was most competitive on price in their bath and body products, coming in 15% cheaper than the average price across its six rivals. It was 14% cheaper in the biscuits, snacks and crisps category and 13% less expensive in cereals and muesli.
However the etailer was just 6% cheaper than the average price when it came to higher value categories, such as beers, wines and spirits.
Amazon Pantry's product assortment was also favourable in comparison to its rivals. Ocado was the best performing grocer on that front, stocking 79% of the Pantry range.
Tesco, Asda and Sainsbury's stocked 75%, 74% and 73% of Amazon Pantry's products respectively.
Just 55% of Amazon Pantry's range was available on Waitrose's website, while Morrisons customers were able to purchase 59% of the 2,780 lines.
Profitero previously found that Amazon's limited trial of 49 grocery products through Amazon Prime was significantly undercutting the grocers on price. The etailer came in 45% cheaper than Ocado on average and at least 24% cheaper than the big four.