Tesco's Asia boss Tony Hoggett is returning to the UK to take up the newly created role of chief operations officer.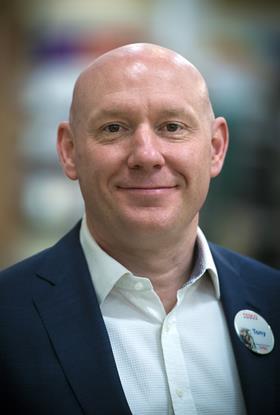 According to an internal note circulated by boss Dave Lewis today and seen by Retail Week, Hoggett will work alongside chief product officer Jason Tarry and chief customer officer Alessandra Bellini to focus on "leveraging operational capability and strategy across the group".
Hoggett will retain responsibility for Tesco's joint ventures in China and India, but much of his work will focus on the core UK business, which is now led by Charles Wilson following the £3.7bn merger with wholesaler Booker.
As revealed by Retail Week, the supermarket giant axed almost 1,700 shopfloor roles in January as part of a drive to "simplify" the structure of its store teams, and created 900 new people partner roles with broader, regional remits.
Hoggett will be charged with ensuring the smooth running of stores under the new staffing structure.
Tesco's chief people office Alison Horner will take over as chief executive of Asia.
Lewis said in the note that Horner "has a long history of operational experience and leadership within Tesco, and is ideally placed to lead the Asia team through the next stages of transformation".
Horner will be replaced by Natasha Adams, who is being promoted from UK people officer to take up the position on the retailer's executive committee.
Tesco said the changes would come into effect on June 1.