Tesco could earn less than expected from the sale of its Korean business – and could delay the sell-off – after a slide in the local currency.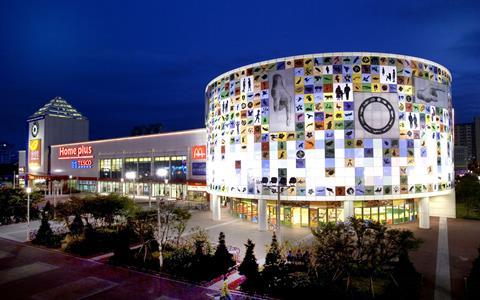 The grocer is poised to finalise a shortlist of bids for its Homeplus supermarket chain today. Tesco chiefs value its South Korean arm at £4bn.
Reuters suggested that private equity firms interested in the business had joined forces to form three separate teams, ahead of what is tipped to be Asia's biggest ever private equity deal.
Asia-based Affinity Equity is believed to have linked up with US private equity firm KKR, while the Carlyle Group is working with Singapore's GIC. MBK Partners is seeking funding from South Korea's National Pension Service.
But with the Korean won plummeting almost 10% against the sterling in the past two months, analysts have speculated that the bidders may wait to get a better price – or Tesco could delay the sale.
Portfolio review
Homeplus is Tesco's biggest business outside the UK, generating 7.1bn won in annual sales from more than 400 stores.
But boss Dave Lewis is overseeing a wide-ranging portfolio review of the grocer's non-core assets as he places the performance of Tesco's supermarket business in the UK at the heart of his strategy.
The supermarket giant reported its biggest ever statutory loss of £6.38bn in April and is also seeking to offload its stake in data business Dunnhumby, although Lewis has remained tight-lipped on developments surrounding that deal.
It has already sold off its entertainment streaming service Blinkbox and a fleet of private jets.