Tesco chairman John Allan has blamed the issues surrounding the supermarket industry on the so-called "space race" within the sector.
John Allan, who took over as chairman of the supermarket giant in March last year, said the near obsession with opening more shops "wasn't a very good idea" and left food retailers facing problems they were still grappling to "work our way out of."
He said it would "take years" for Tesco and its big four rivals to solve the issue of excess store space.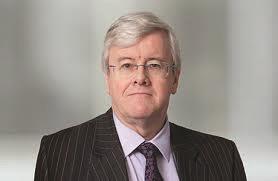 Tesco suffered a £6.4bn loss in 2014/15 – one of the biggest ever reported by a UK company – largely driven by a £4.7bn writedown in the value of its mammoth store estate.
Finding the right balance
The grocer's UK portfolio has ballooned to 3,710 branches at the end of last year – almost doubling since 2003 – but boss Dave Lewis has sought to streamline that estate since taking over in September 2014.
Allan, who took over from Sir Richard Broadbent as Tesco chairman following the £263m accounting scandal – which resulted in three of its former executives being charged by the Serious Fraud Office last week – told The Telegraph: "I wasn't around so I'm loath to criticise the past, but one of the challenges we have to deal with as an industry is that there is clearly excess space in food retail in the UK.
"Tesco and all the other food retailers share that problem and we have to work our way out of that and that will take a number of years.
"The big four have been seeking better ways to use space in thier larger stores, which has sparked numerous retail tie-ups"
"Taking too much space is something that one looks back on and says [it] probably wasn't a very good idea. But everyone did it at the time and there was a concern, I guess, that if you didn't take that space then somebody else would, and you would be at a competitive disadvantage.
"The effect is that the grocery sector has too much space. We are working away at that in a steady way and will ultimately solve it but it will take years to solve that particular issue", he says.
Business efficiency
The big four have been seeking better ways to use space in thier larger stores, which has sparked numerous retail tie-ups.
Tesco has penned concession agreements with Arcadia and Holland & Barrett, Sainsbury's is rolling out more Argos digital and Mini Habitat shop-in-shops following its £1.4bn acquisition of Home Retail Group, and Asda has extended a similar partnership it penned with Decathlon.
Tesco grew its estate to 20m sq ft of property in 2003, 84 years after the business was founded.
But the supermarket giant's growth escalated exponentially, hitting 30m sq ft by 2008 and 45.9m sq ft at the end of last year.
Tesco's former boss Philip Clarke only called time on what he labelled the "old retail space race" in September 2012 after issuing a profit warning.