Tesco boss Dave Lewis has been paid £4.1m in his first six months at the struggling grocer, the retailer's annual report has revealed.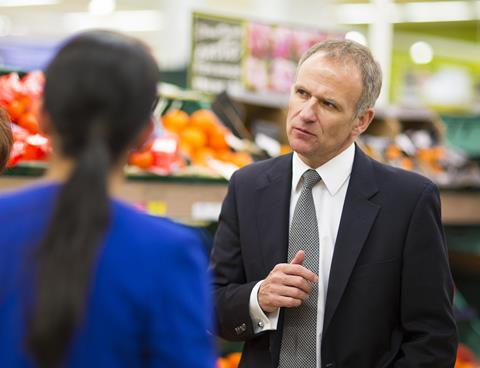 Lewis, who joined Tesco from Unilever in September, received a basic salary of £570,000, benefits totalling £97,000, pension payments of £143,000 and £3.32m in bonus payments he forfeited when he left his former employer.
Tesco's remuneration committee said it had decided that it was "appropriate" to buy out the bonuses that Lewis was due.
Lewis has been charged with turning round the embattled grocer, which last month revealed full-year pre-tax losses of £6.38bn, the worst in its history. Prior to that Lewis had uncovered a serious accounting issue at Tesco, which meant the grocer had overstated its profits by £263m.
Today's annual report also revealed that Lewis's predecessor Philip Clarke received £764,000 in the grocer's financial year to the end of February. Clarke officially left the group last September, but reportedly continued to work for the retailer until January in a support role.
Clarke also recieved £1.2m when his contract ended. However Tesco said today it may yet claw back that money depending on the result of a probe over the accounting scandal.
"On termination of employment, in accordance with the terms of his contract, Philip Clarke was entitled to receive a termination payment of £1,217,000… Should it be determined in the future that there was gross misconduct the Company will seek recovery of the termination payment," the report said.