Tesco is allowing customers to easily filter their online shopping searches by dietary requirement via a new partnership.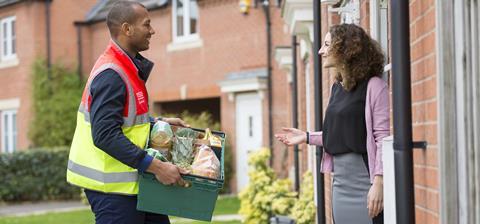 The technology from Spoon Guru lets online customers with specific dietary requirements, such as gluten-free, vegan or lactose intolerant, filter their food searches.
It is part of Tesco's healthy eating drive on healthy eating, which is the subject of a month-long marketing campaign in May, and includes lower prices on hundreds of products, including fruit and vegetables, and advice on swapping products for those with less salt, fat and sugar.
The grocer's chief customer officer Alessandra Bellini, who appointed to the role in March, said: "We want to make it easy for customers to shop with us online and help them make the right food choices, so we're really excited to be working with Spoon Guru."
"Adding [its] technology to Tesco.com is another little help for customers, and we hope it will make a big difference to those with specific diets and tastes."
Spoon Guru's chief executive Markus Stripf said: "Whether due to a lifestyle choice, allergies or intolerances, Britain's dietary needs are vast and using technology like Spoon Guru, retailers can make shopping much simpler, easier and a more pleasurable experience.
"We are thrilled that Tesco recognises this and is partnering with us to evolve a game-changing solution for the population's changing dietary needs."
Healthy eating
The supermarket is also introducing fresh fruit at checkouts and in-store health checks in 375 of its pharmacies in partnership with Diabetes UK and the British Heart Foundation.
It is using TV and multimedia advertising to promote the initiative as part of its ongoing Food Love Stories ad campaign.