Spend at the UK's five biggest supermarkets fell 1.6% year on year in September as Tesco recorded the biggest fall in sales in the last 12 weeks, according to Nielsen.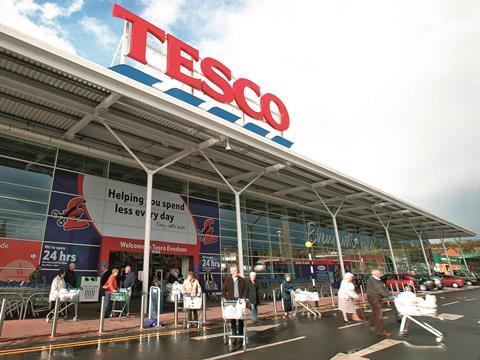 Tesco's sales have dropped 6.1% for the 12 weeks to September 13 to take its market share to 28.1%, compared with 29.6% from the period last year.
All the top five supermarkets – Tesco, Asda, Sainsbury's, Morrisons and The Co-op – recorded a fall in sales during the 12-week period with Asda's sales dropping 0.1%, after it previously being the only of the top five supermarkets to grow last month.
Sales at Sainsbury's fell 1.8% with the drop coming as the supermarket revealed it is slashing prices and dropping Tesco from its Brand Match scheme as part of a new pricing strategy.
Nielsen UK head of retailer and business insight Mike Watkins said: "Despite the good summer weather and plenty of promotional spend activity, the major supermarkets face the harsh reality that people are spending less per visit.
"Many shoppers are still unable or reluctant to spend, which is reflected in the continued shift to shopping at the discounters – where spend per visit has actually increased 9% over the last year."
Aldi recorded growth of 21% and Lidl's sales surged 15.3% during the 12 week period, while Waitrose enjoyed a sales jump of 5.7%.